How to move a teacher's portrait to the top of your portrait page
As you may have noticed, the portraits added in a portrait section are sorted alphabetically. This can be a bit confusing when you see a teacher's portrait image in the middle of the page, but there is a very quick solution for moving this image so that it is the first portrait for the section.
To do so, open the desired portrait section. Find the teacher's portrait you want to move in the photo tray (found along the bottom of your screen). Drag and drop the portrait image to the desired spot on the page.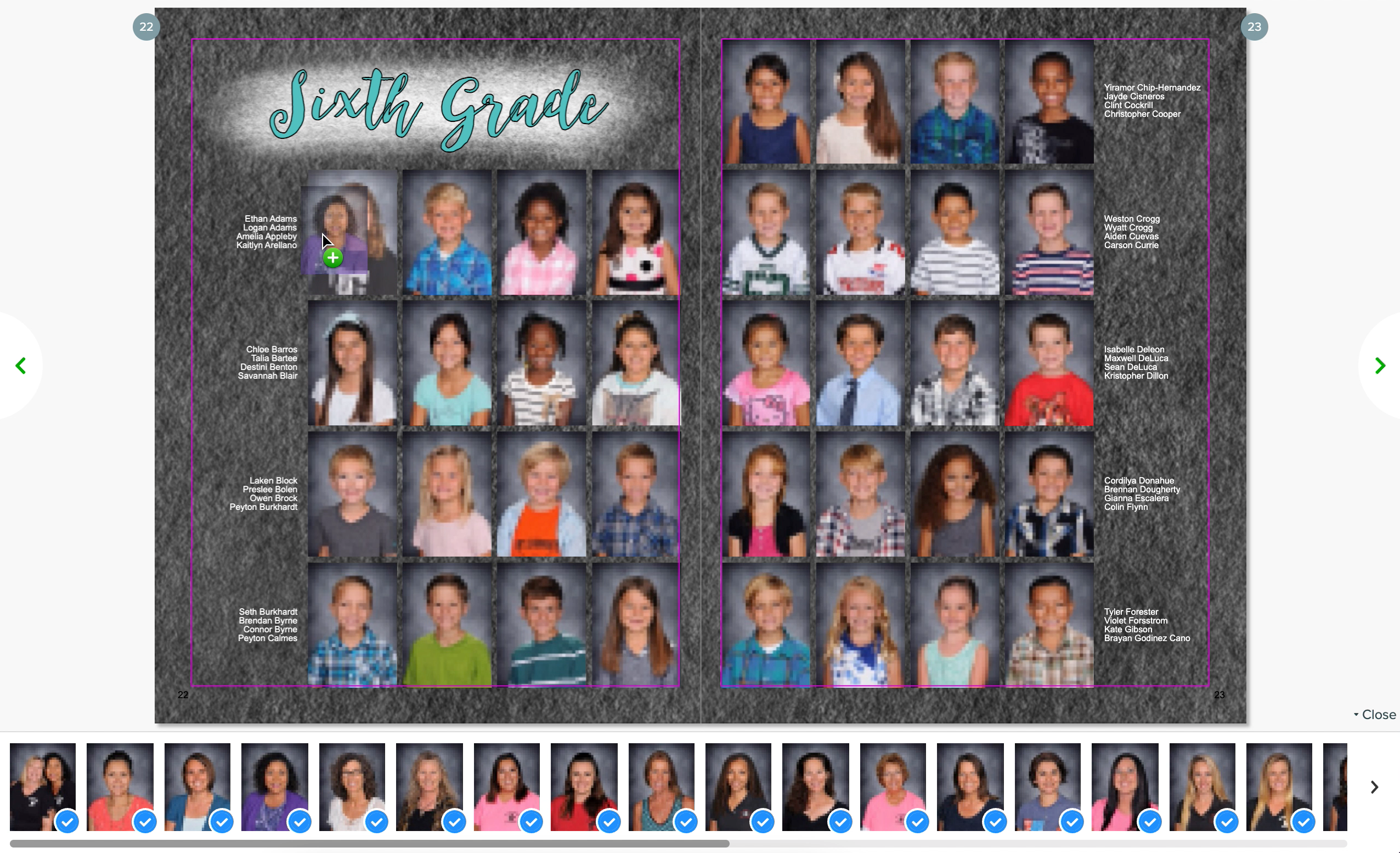 Choose "Replace photo" from the dialog that pops up.

Notice all students will shift one space over to make room for the teacher portrait.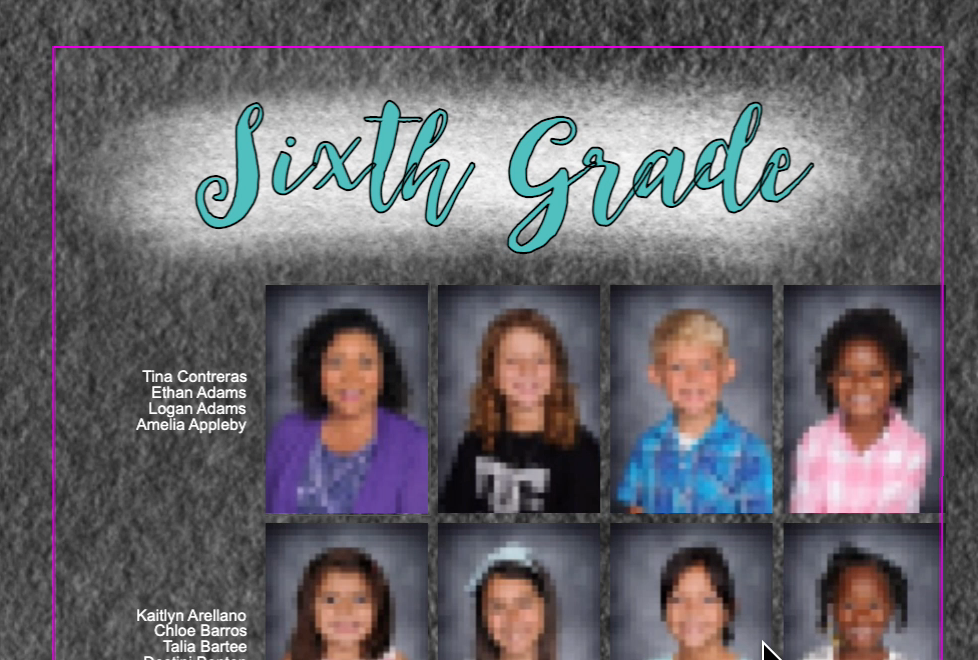 Related Articles

Portrait FAQs

How do I add a non-portrait photo to my portrait layout? Choose a layout from the "Layouts" panel that already has non-portrait photo wells included. Then upload and drop in your photo into these placeholders, like you normally would on regular pages ...

Portrait Layouts

How to Apply a Portrait Layout 1. Open the portrait section you want to design. 2. Click on the page you want to apply the layout to 3. From the left sidebar, find and click the "Layouts" tab. 4. Use the drop down menu at the top of the "Layouts" ...

Adding a Portrait Section

Creating a New Portrait Section 1. From your project's dashboard, find the "Sections" module located on the left side 2. Click "New Section". 3. Click the "Portrait" section type 4. Click "Next". 5. If you have not imported or added any ...

Page Manager Guide

What is Page Manager? Page Manager gives you a bird's eye view of all the pages in your yearbook. In addition, Page Manager allows you to move sections, add pages, delete pages, and move pages. It also warns you what will happen to subsequent pages ...

Creating a PSPA Portrait CD

It is highly recommended that schools select a photographer who is familiar with and uses the PSPA format for your portraits. Doing so should provide you access to a formatted portrait CD (also called a PSPA disc) that will allow you to easily flow ...