How do I add a non-portrait photo to my portrait layout?
Choose a layout from the "Layouts" panel that already has non-portrait photo wells included. Then upload and drop in your photo into these placeholders, like you normally would on regular pages
OR
Upload your photo to the section like you normally would on a regular page and drop it anywhere on to the portrait page. The photo will be added to the page as a usual non-portrait photo.
How do I change the font and size of the portrait names?
1. Click on a set of names in your portrait layout.
2. A panel on the left will open.
3. Choose a font, size, style and color
4. Choose to apply the changes to only this set of names or the whole page or the entire section.
How do I move a portrait to a different position in portrait layout?
1. Find the person you want to move in the photo strip at the bottom of the screen.
2. Drag and drop that person's photo from the photo strip to the location in the layout where you want them to be.
3. The other portraits will shift places so the moved person is now in that position in the flow.
4. The person that was moved is no longer in their original location.
How do I adjust how the names are sorted and displayed in my portrait layout?
1. Find and click the "Advanced" menu at the top right of the editor.
2. Click "Portrait Settings".
3. Adjust the settings as desired.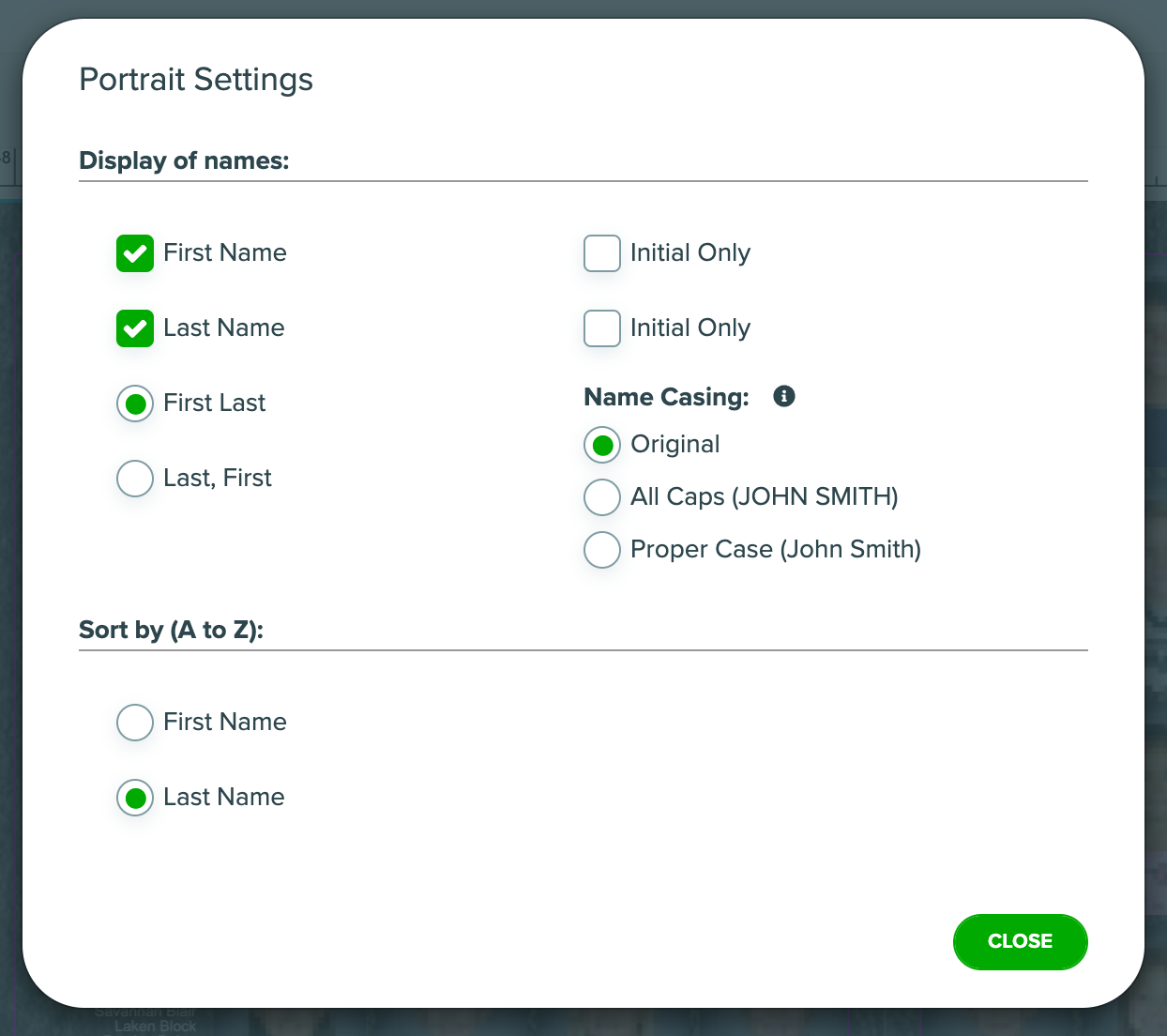 4. Click "Close" when you are done.