If you want to allow your customers to purchase a yearbook to be donated, you can enable this option in "Sales Settings" (assuming you already have your book available in a store for pre-order).

Please note: Donate a book is only available for pre-orders that are shipping to one location (not shipped to customer) and the book price is not being subsidized.
Navigate to "Sales Settings" by clicking the "Manage Sales" button once you are in the "Sell" tab
Then click the "Sales Settings" tab in the left panel and open the "Other Settings" drop down menu
Click the "Enabled" radio button to allow customers to buy and donate books. You can also choose which cover types will be available for donating. Click the "Save" button when you are finished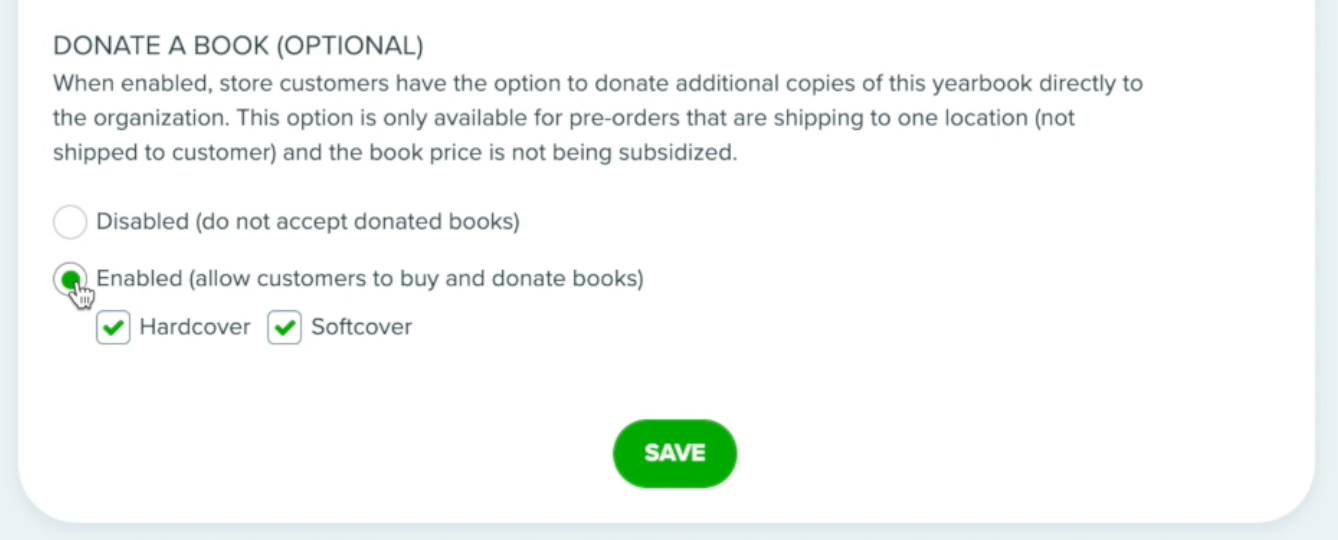 Now your customers will be presented with the option to donate a yearbook when they visit your store and enter student recipient names.